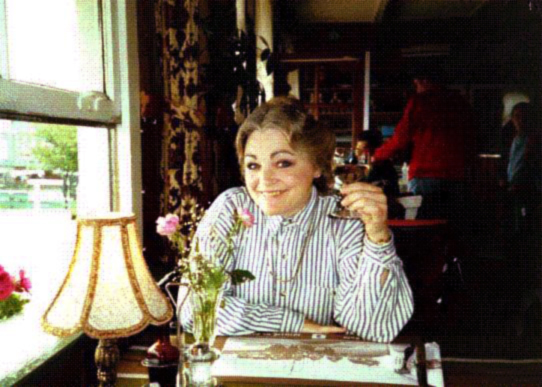 Serafina on tour in Europe
I feel as if I live in the Renaissance of my life, discovering the beauty of the human form in figure drawing. It is a journey beyond words where the lines continue to dance on paper for me.
Early in my life I was very fortunate to have a career as a concert ballerina and as a classical Spanish dancer, touring throughout the world.
In recent years I have been giving art seminars in Europe, painting and on special occasions, playing harp duets in concert with my late husband Joel Andrews. Having studied at the Chouinard Art Institute in Los Angeles and selling my work throughout the United States and Europe . . . I always go back to drawing as my first love.
How exciting it is to bring these art forms together now. As I dance on paper with lines of movement, I feel my muse urging me on.

It is both ennobling, and at the same time
humbling for me to train my eyes to see,
and my hand to render, what my soul
seems to already perceive.
Serafina Andrews
P.O. Box 1073, Mendocino, CA 95460
(707)964-6740
email:
goldharp@jps.net
www.harpofgold.org