The Wisdom of Emotions
by Serafina Andrews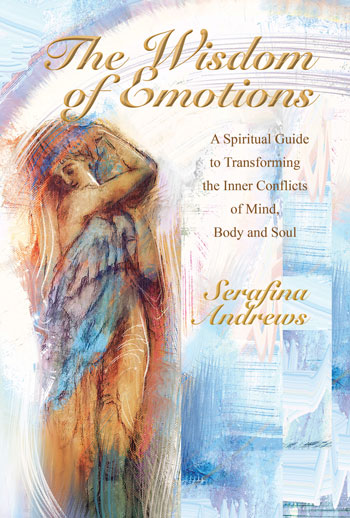 In this unique and remarkable book, Serafina Andrews draws from Universal Spirit to open the archives of higher wisdom concerning human emotions. Here you can experience profound insights into what your emotions are trying to awaken in you.Through understanding the message behind them you can be released from long-term suffering, and re-unite with positive forces in your life.

"Your new book has transformed my life. What a gift! I felt deep healing emotionally and mentally and inner peace and more love in my heart.Thank you for sharing this jewel!"
– Rev. Carol Eckels, The Spiritual Healing Center, Mill Valley, California

"It is a beautiful sacred and wonderful book that will bless so many lives, especially at a time when people really need this kind of guidance."
- Catherine Rourke, Award-Winning Writer, Journalist, Columnist, Author and Editor
BOOK $16.98 ORDER HERE
---
NEW!! Dream Time with the Fairy Angels
Written and Illustrated by Serafina Andrews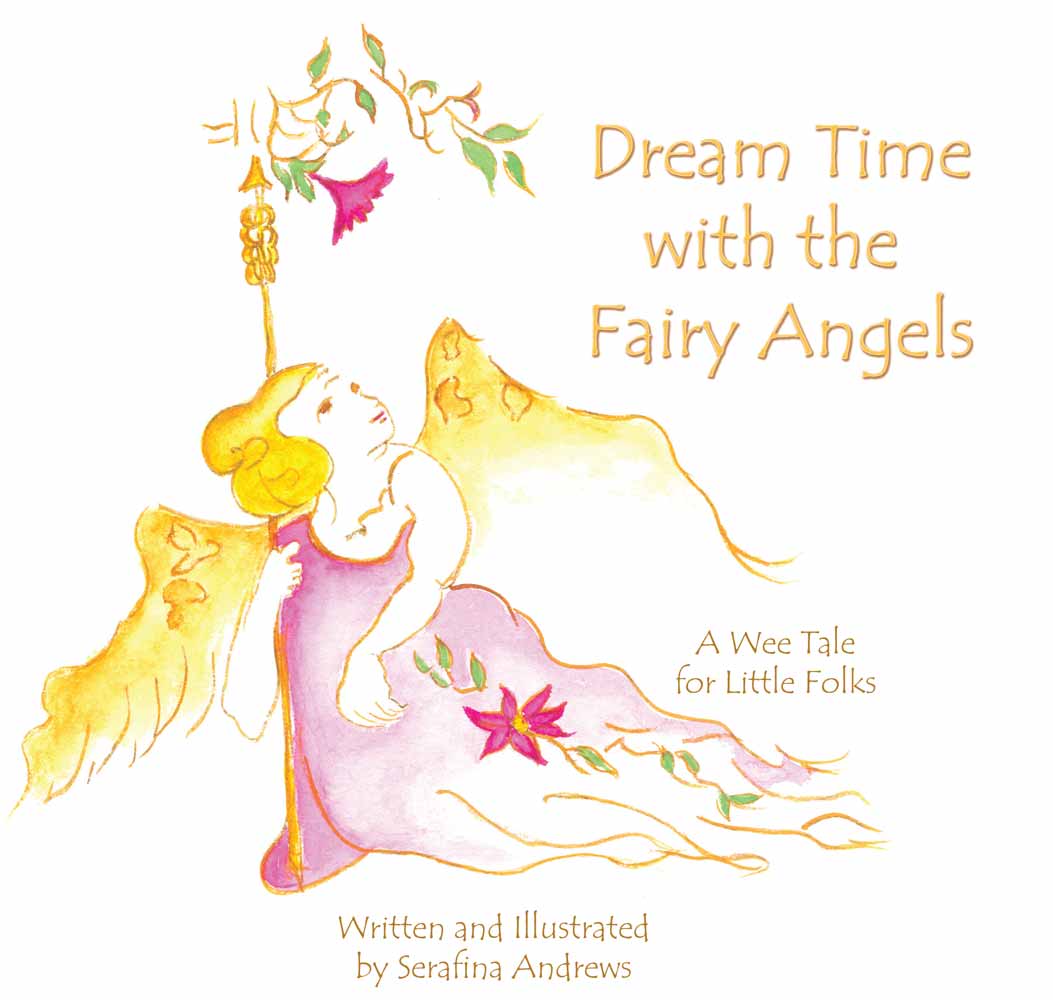 Imagine a book that can help your children enter the dream time at night knowing they will feel safe.
This charming book, with the help of the fairy angels, invites little folks to dance, play, and have fun as they are shown a positive view of the world. It can help them open to their own creative gifts. Magical Story
"This is a such a lovely children's book and moms and dads will enjoy how it helps their children wind down- most appreciated! My daughter says " I really love it. It makes me very happy and sleepy." Perfect!" Review By Yoginimom

26 pages of Story & Beautiful Illustrations
BOOK $9.95 ORDER HERE
---
New CD! "Harp of the Fairy Angels
with The Golden Harp of Joel Andrews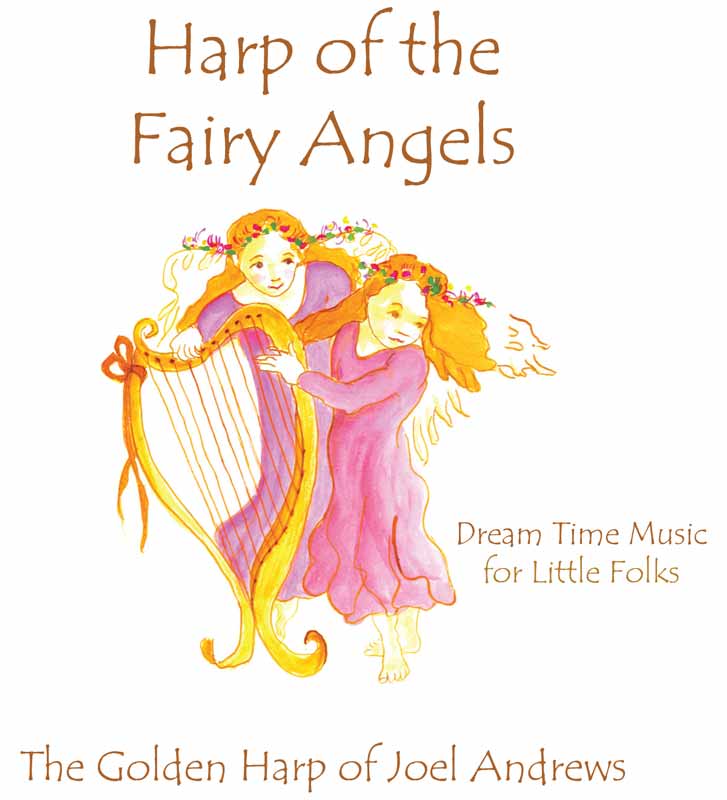 A perfect companion to "Dream Time with the Fairy Angels" to lull your little ones into a peaceful soothing sounds, bringing them positive feelings of protection, well-being, and joy.

CD $19.98 ORDER HERE
---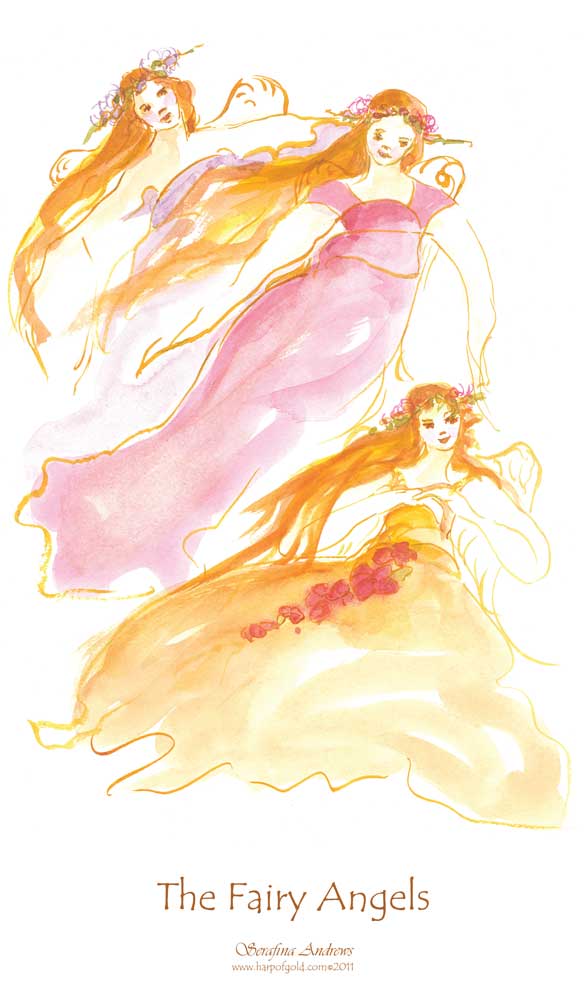 Fairy Angel Poster
by Serafina Andrews
Let these Guardian Fairy Angels surround and protect you as you dream at night! Perfect for your child's room to help them feel safe at night.
This lovely poster comes 13x19" ready to frame, and is sent in a mailing-tube for safe delivery.
Poster $20.00 ORDER HERE
---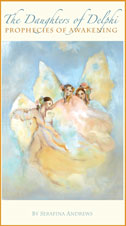 The Daughters of Delphi
- Prophecies of Awakening
by Serafina Andrews
This beautiful poetic vision journeys into Ancient Cosmic time and space to help us see our Highest Potential on earth at this challenging and crucial time of transition.
Daughters of Delphi was inspired by Serafina's recent journey to Malta. As a presenter at a conference called " A Positive Outlook for 2012", she visited a number of ancient temples on the island that bring this poetic vision alive.
BOOK $12.98 ORDER HERE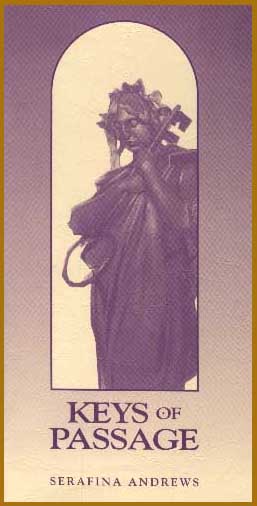 ---
Keys of Passage ~ A Collection of Poems
by Serafina Andrews
"An angelic voice dancing in poetic vision"
Revelations concerning the leaps of consciousness taking place on earth at this time and your role in them. Keys of Passage invites you into the realms of wisdom touched by angelic presences wishing to communicate their love on Earth. May this gift of blessings serve to open your heart to the deeper, surrendering truth of your own essence.
BOOK $12.98 ORDER HERE
---
The Egyptian Book of Temple Initiations
by Serafina Andrews
Enchant your soul as you enter into these ancient Egyptian temple initiations, brought through by Serafina on her recent journey to Egypt.
Highlights…the temple of Isis, Osiris, Horus, Hathor at Dendera as well as Luxor and Karnak.
Our Egyptian guide said, "these initiations are just as alive now as in ancient times!"
"A gem of a book". ~ G. S. BOOK $12.98 order here