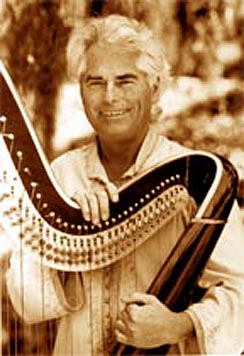 Joel Andrews playing at the
World Peace Conference,
The Hague, Holland
Previous Conferences
Conference on Body, Mind & Spirit - London, England.
National Conference on Music - Spiritual Frontiers Fellowship, Chicago, Illinois.

First Congress on Illumination, Celebrating Harmonic Convergence -Hawaii.

Japanese Concert and Seminar Conference Tour - Tokyo, Japan.

Conference for Yoga and the Esoteric Sciences - Phoenix, Arizona.

World Symposium on Humanity - Amsterdam, Holland.

Egyptian Tour for Sound Healers - The Nile River, Egypt.

Inter-species Communication Conference - Tucson, Arizona.

Canadian Concert Conference Tours - Vancouver, B.C., Canada.

Australian Concert and Seminar Conference Tours - Australia.
World Peace Symposium - Rotterdam, Holland.
Masterpeace Conference - Stanford University, Palo Alto, California.
World Peace Conference - The Hague, Holland.
Contact us to discuss the many different lectures and workshops suitable for your group.
Conference Testimonials
To Whom It May Concern,
This letter is in reference to the high quality work of Joel Andrews.
I have co-presented with Joel in several workshops across the country over a fifteen year span. I know of his excellence in presenting a state of the art, uplifting, inspiring and participatory concert/workshop. Joel creates a profound healing and sacred environment with his majestic Golden Harp, mind, body and spiritual attuning music, as well as his charismatic radiant persona.
I highly recommend Joel Andrews to organizations or centers that seek a truly unique program to uplevel any group who desires tremendous benefits of healing, clarity, balance, unification, love and higher consciousness. This is a great way to "set the tone" at the beginning of a conference, or to close the day with harmony and integration, or as an individual program by itself.
Dr. Roger Jahnke, C.A.
"He does get highly original and unexpected sounds from his instrument and presents an intensely beautiful experience; an ideal choice as a musical ambassador to the college community." ~ David Burney, The Technician, North Carolina State University.
"The best program we've ever had!" ~ Barbara Philpot, States-Mates, North Carolina State University.