SEMINARS AVAILABLE
~ ~ ~ ~ ~ ~ ~ ~ ~ ~ ~ ~ ~ ~ ~ ~ ~ ~ ~ ~ ~ ~
"The Emerging Artist"
Flowering your Dreams into Manifestations
Opening to The Angelic Realms through Art, Music, Poetry and Dance
with SERAFINA ANDREWS
We invite you to explore and connect with your highest potential. This Seminar is designed to welcome you into the special Angelic Vibrations where through the arts this experience becomes a magical realization of your own dreams and visions.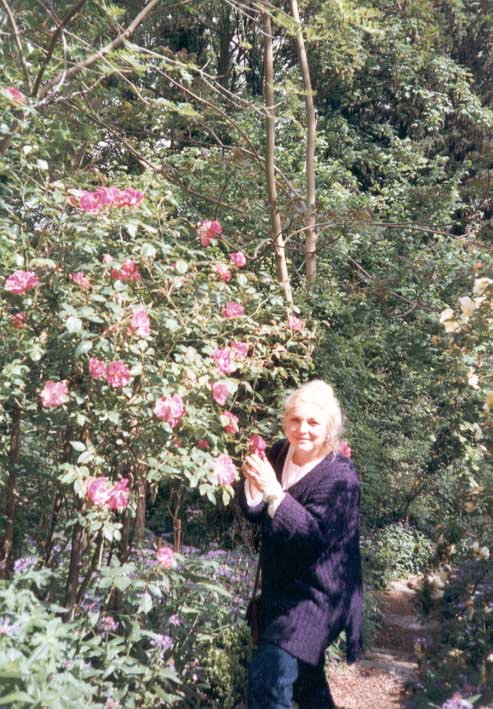 We will help you learn how to attune to these higher frequencies.
Through drawing, painting, poetry and dance we will begin to explore different media. You will practice trusting your own inner guidance to find the keys to this co-creation. Supporting your Quest will be the inspiring Harp music of Joel Andrews
Half-day or whole-day seminars.
Let us know if you are interested in taking this seminar. Location and Availability to be announced.
ABOUT YOUR GUIDE:
Serafina Andrews has a great love for drawing and painting. She attended the Chouinard Art Institute in Los Angeles and over the years has co-created with the Angelic World through her dancing, writing, and South-Path Awakenings. Opened as an oracle in 1985, she brings the gift of angelic voices to Earth. Her recent works Keys of Passage and The Wisdom of Emotions - Transforming the Inner Conflicts of Mind, Body, and Soul, lead us in quantum leaps toward humanity's purpose and destiny. She travels extensively throughout the United States, Canada, Europe, Japan, and Australia, giving seminars and retreats.
~ ~ ~ ~ ~ ~ ~ ~ ~ ~ ~ ~ ~ ~ ~ ~
Opening to Angelic Presences
with Serafina Andrews
through Music, Dance, Art, Poetry and Writing
Join us for a unique experience! Feel the Love of Angelic Presences! Re-focus your purposes for the new Millennium and beyond!
In this unique seminar we will share basic knowledge and stories of the Angelic Order on Earth. Serafina will lead you in creative processes to:
Increase your rapport with your Guardian Seraphim
Receive guidance on life challenges
Re-align with your soul path and empower your true gifts
Increase your wholeness of vision as well as harmony and happiness in your life
Greetings from the Angels:
"Yes, we are present to meet you. . . to offer you simplicity in a busy world that seems confused. . .to alert your spirit. . .to expand your vision. . .to keep your heart in the hands of Love. . .to help you grow into your own reflection of Light!"
"We love you."